All of Graduate Pharmacy Aptitude Test (GPAT) and Common Management Test (CMAT) results are awaiting. According to the reports in the media, it was believed that the results will be announced on February 5 or 6. But the GPAT Result 2019 and the CMAT Result 2019 will be announced on February 8 as the date of declaration of results according to official notifications is 8 February 2019, the National Testing Agency (NTA) has not issued any notification to declare the results before the scheduled date. That is.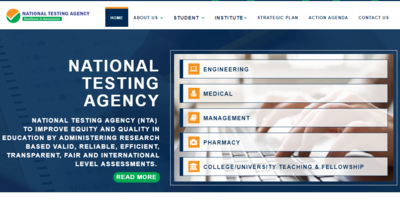 The National Testing Agency organizes CMAT and GPAT exams. After clearing the cement exam, the candidate can enroll in the management course of any institute recognized by the All India Council for Technical Education (AICTE) in the country and likewise, the candidates passing the Jeepat Examination will also be eligible for any institution recognized by AICTE. Can enroll in the form course. But the admission is given on the basis of the score obtained in the exam.
The Graduate Pharmacy Aptitude Test 2019 was organized on January 28, 2019. This exam was conducted from 2.30 pm to 5.30 pm. The Common Management Admission Test 2019 was organized on January 28, 2019. This test was organized in two shifts. The first shift was from 9.30 am to 12.30 pm whereas the second shift exam was between 2.30 pm and 5.30 pm.