Team India won by 8 wickets for the first ODI in Napier between India and New Zealand. With this victory, India has made a 1-0 lead against New Zealand in the five-match series. In this match, New Zealand decided to bat first before winning the toss. Thanks to the best performance of the Indian bowlers, the Kiwi team was all out on 157 runs. However due to sunlight due to sunlight the game had to be stopped for a while. Due to this, India was given a correction target of 156 runs to win.
Ind vs NZ: The match was stopped due to peculiar reasons;
Sun stopped playing a match
For the first time in the match, the Duckworth Lewis system was used in situations where there was no interruption due to rain. India's score was 44 when one wicket was lost, due to the sun's light, the match had to be stopped due to not being able to see the ball. For the first time, such a problem was found in international cricket. Due to the delay of half an hour, the target was reduced to 156 runs in 49 overs, which India achieved without any difficulty. Rohit Sharma lost his wicket after dinner, but Virat Kohli and Dhawan brought the team to victory.
Ind vs NZ: India win Napier ODI, first win in New Zealand after so many years
Kohli move far away from Lara
Virat Kohli (10430 runs) has left behind Brian Lara (10405 runs) in most ODI runs and now he has reached 10th place in the list. In the first place, who can be more than Sachin Tendulkar (18426).
PM Modi attacked Priyanka's entry on politics, says – For some people, the only family is a party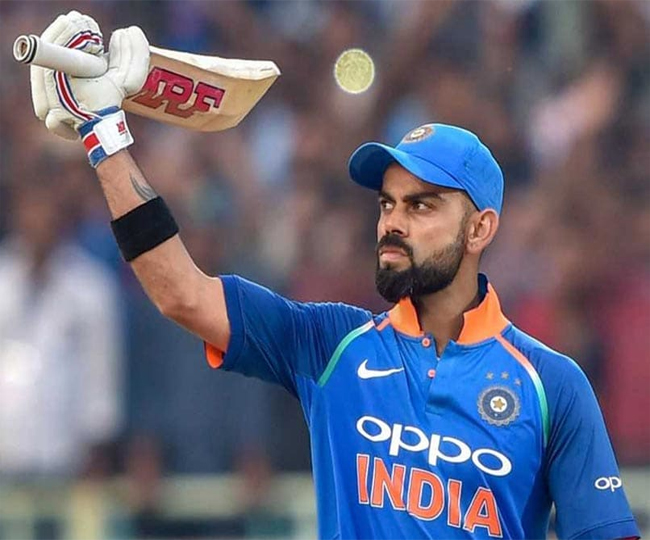 Shami completed his century
Mohammad Shami records India's fastest 100 ODI wickets. He made this record in 56 matches and he broke the record of Irfan Pathan (59 matches). If the Indian bowlers, who took the fastest 100 wickets, then Mohammed Shami and Irfan Pathan, Zaheer Khan (65 matches), Ajit Agarkar (67 matches) and Javagal Srinath (68 matches) are on the list. It is worth mentioning that in the case of the fastest 100 ODI wickets, the world record is named after Rashid Khan (44 matches) of Afghanistan.
Recruitments in Airports Authority of India for 12th Pass
Dhawan completes five thousand ODI runs
Shikhar Dhawan completed 5000 ODI runs in the 118th innings of the 119th match. In the case of completing the fastest 5000 runs, the Indian record is named Virat Kohli (114 innings) and Dhawan has been the second highest run-getter. In this case, world record Hashim Amla (101 innings) is named.
ICAI CA 2018 results are waiting, Read this news first
India won after nine years in New Zealand
India won New Zealand nine years later. India had earlier defeated New Zealand in New Zealand in the 2009 Test match played at Hamilton.
Download Bihar board admit card for 10th, 12th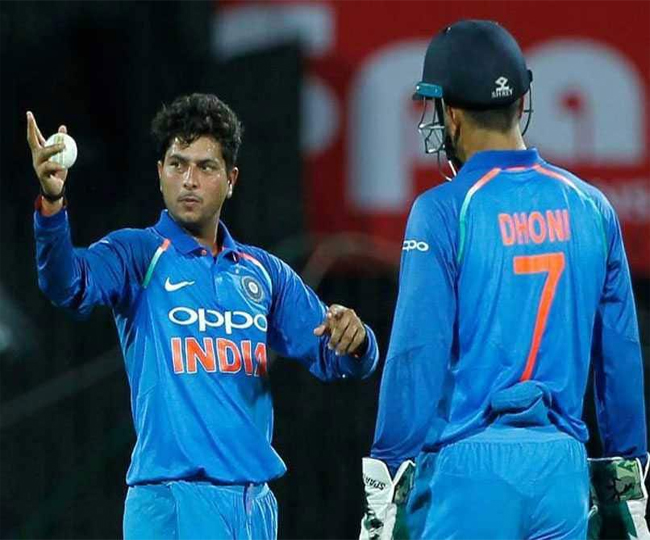 Williamson's sixth half-century
Kane Williamson made consecutive half-century against India in New Zealand In all the five-match one-day series played in 2014, Williamson made the half-century.
JEE Main 2019 final answer key of the examination, check here
Enrollment Letter for WBCS 2019 Prelims, Check Here
Apple iPhone XS and XR, the company planning to be soon in India