Sonam Kapoor and Anand Ahuja's marriage are the biggest wedding of 2018 The whole Bollywood got involved in this marriage. The pictures of this wedding were also very viral on social media, but still the pictures of this marriage have not stopped coming. Recently, Sonam Kapoor has posted a very beautiful picture of her and husband Anand Ahuja, seeing that you will really speak … Cute Couple! This photo is after marriage where Sonam and Anand are doing what they are doing. Sonam is wearing a beautiful lavender-colored sari of her designer friend Shehla Khan.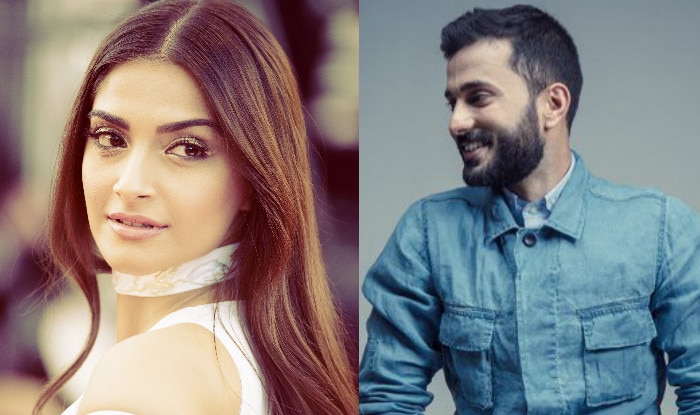 At the same time, Lifestyle Magazine Vogue also gave Sonam's wedding as the biggest wedding of this year in its July issue, and this issue prints exclusive photos of marriage. Sonam Kapoor shared these special pictures on his Instagram account too. Not only photos, Sonam shared his story behind every picture too.
You see yourself, this cute picture of Sonam Kapoor and Anand Ahuja.
Who is the Anand Ahuja?
To tell you, Sonam Kapoor's husband Anand Ahuja is the grandson of Harish Ahuja, owner of Royal Export House, the largest export house in the country. Delhi-based businessman Anand Ahuja is the managing director of Shahi Exports; The total assets of this company are around 3 thousand crores and also a bungalow of 173 crores on Delhi's Prithviraj Road. Anand Ahuja's Export House includes several brands. Such as GAP, TOMMY, BHANE and Veg Non-Veg (Sneaker Brand).
Sonam Kapoor and Anand Ahuja's Love Story
Anand and Sonam met Stylist and Popparnia.com's mistress Pernia Qureshi. Pernia Sonam is both stylist and friend. Many times Sonam has also done ramp walk for Pernia. Anand and Sonam met in 2014 and only then they are together.