Whatsapp is going to make a big decision for its Indian users. The company is testing a feature to prevent the rumors and mobs lining happening on WhatsApp, after which you will not be able to message in many groups i.e. to set the limits for whatsapp message forward Is going.
Facebook-owned Whatsapp gave its information through Thursday's blog post. Whatsapp has said in the blog that he is about to launch a feature soon for Indian users, after which the video or message can be forwarded in a limited number and limited group.
Only 5 groups will be able to send messages or videos forward
After new updates, the message on WhatsApp will not be forwarded immediately. A deadline is being set for this. At the same time, Indian users will be able to forward a message to only 5 groups at a time, while users of other countries will be able to forward any message or video to 20 different groups at one go. Explain that the highest number of videos and messages are forwarded to India at WhatsApp than any other country in the world.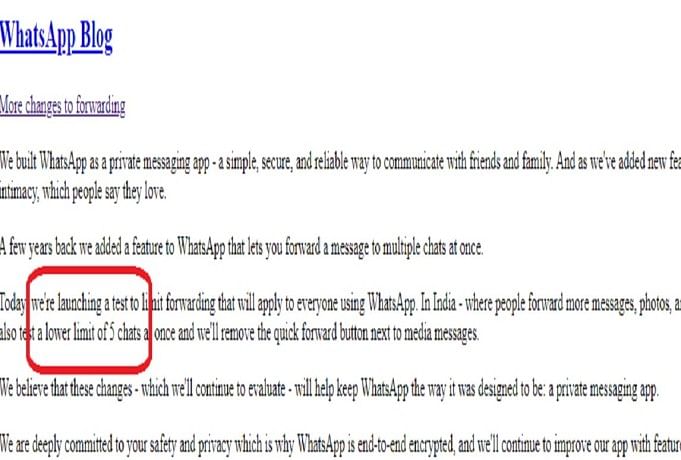 Significantly, the Central Government has issued a notice to WhatsApp for the second time. Giving a directive to take strict action in this, the government has said that Whatsapp stops fake reports, otherwise prepare for legal action. The government has warned Whatsaip that he is not taking appropriate steps against posting. On July 3, the Ministry of Electronics and Information Technology had issued the first notice to WhatsApp.